WHAT ARE THE DIFFERENT TYPES OF DATA MIGRATION?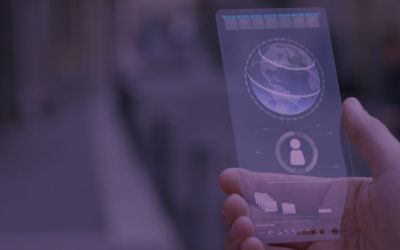 If you are working in the digital industry, then you probably have heard of database migration. It pertains to the process of moving data between two or more types of storage. The transfer could take place between different computer systems or formats. In other words, it is the process of moving data from one platform to another.
There are different reasons why data is moved from one platform to another such as saving money, organization, and efficiency. The process involves different phases and iterations that must be assessed based on business needs. Here is a detailed explanation of different types of data migration and the reasons behind each type.
Reasons to Why Data Migration is Done
Financial savings are one of the top reasons why database migration is done. Usually, moving from an on-premise database to a cloud database could cut infrastructure and manpower expenses.
The migration of databases is primarily done to move from an outdated system/legacy system to a modern system - one that meets the needs of modern data. The world is constantly evolving and so is technology. Hence, there is a necessity for a new storage method.
Data migration is also done in order to have all data available in one accessible source for all divisions of the organization. It usually takes place after an acquisition, specifically if the systems need to be combined. It also takes place if the different systems are siloed throughout the organization.
What is database migration in SQL Server?
Migrating data in SQL is done for different reasons. The process, data is being moved to the different instances of SQL and restoring databases from a backup, to name a few. There are two ways of moving data in the SQL server – manual and command line. The method of choice depends on the type of task you need to accomplish. The manual method is ideal if you are going to move a few databases. However, if you are going to move mass databases, the best method is a quick and secure automated process. The command line may need a lot of preparation, but it is a preferable approach.
What are the different types of data migration?
The migration of data can be done in many different ways. There are four primary types of data migration and these are the following:
Storage migration –

As the name implies, the physical blocks of data are moved from one type of hardware to another.

Data migration –

The entire database is moved from one vendor to another or the current software being used for databases is upgraded.

Application migration –

The need for transformation is a must if the application vendor has to be changed. It is a must considering that every application operates on a particular data model.

Business process migration –

It pertains to the business practices of a company, specifically, business management tools that need to be replaced or upgraded. It usually happens in the event of a merger or acquisition. The data transfer is needed for anything from one business, database, or application to another.
What is database migration in MySQL?
There is a need to move MySQL databases for varying reasons. It could be the need to transfer data to a testing server or to move the entire database to a new production server. With migrating data in MySQL, a robust database migration can be achieved. The migration process is easy too as it would only require a few simple steps. However, the entire process duration may take some time depending on the bulk of data that needs to be migrated. Luckily, Accelario's MySQL Data Migration system supports minimal downtime during the process.
There are also instances when you need to migrate data between two MySQL servers such as when separating database for doing reports, cloning a database for testing, and when completely migrating databases to a new server. Generally, you would need to back up the data on the first server. After securing the data, you will proceed with transferring the data remotely to the new destination server and restore the backup on the new MySQL.
How to migrate a database to AWS?
There are times when databases have to be moved to AWS (Amazon Web Service). The migration to AWS is a sound decision as AWS has an impressive portfolio – high performance, fully manageable, and cost-effective.
It will improve the performance at scale. It is designed for speedy and interactive query performance at any given scale. Many organizations that use AWS experience 3 to 5 times more performance when compared with other popular alternatives.

It makes the data fully manageable. By migrating a database to AWS, you will break free from the complicated process of tending databases and data warehouse administration.

It is a cost-effective approach. It provides availability, security, and reliability.

It is completely reliable. It is built to cater to critical business workloads. It does not only safeguard the data but also secures enterprise applications.

There is a growing demand for an effective and secure time-saving process. With the AWS solution, it is easy to move and deploy in the cloud with scalability, readily availability, and high performance.
5 Steps for AWS Database Migration
The process starts with a replication instance.

Connect the tool to the source and to the target bases.

Choose databases, tables, and or schemas.

The next step is the actual AWS data migration service. Allow AWS to load data and keep the data in sync.

Once in sync, the applications are switched over to the target.
The ease of use and the ability to secure the data are highly preferred while choosing your data migration tool.
The majority of businesses with critical database workloads choose AWS migration.