WHAT IS DATABASE MIGRATION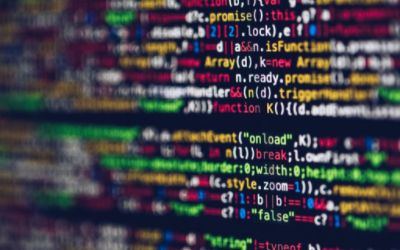 Think about data migration as birds migration - the necessity for resources. Birds migrate from an area with limited resources to areas abundant with food and ideal nesting conditions. How is that relevant to data? When data migration relates to enterprise applications, companies move data from one platform to another for resources that are critical for business operations.
Out of the many reasons for database migration, the most common, financial reason, is to save money with a cloud-based database. The need for new technical features also strengthens
operations necessary for competitive advantage. Simply, outdated data supporting platforms may not work with modern applications and marketing automation tools. We will go over the importance, processes, challenges, and solutions of data migration.
Why is database migration important?
On-premise vs cloud-based database
Think about your customers' behavior - web browsing for the best deal, comparing reviews, or completing an online form. All of these behavior patterns and research methods are supported by cloud-based migration. The most-known, multinational tech companies such as Amazon, Google and Apple all involve cloud data-based operations. Data operating on the cloud meets consumers' needs and habits with reliability, availability and security.
Cost optimization
Moving from on-premises to a cloud database is cost-effective. Companies move to save money on infrastructure and required skills (manpower) for on-premises database management. Many businesses understand the cost-savings of cloud environments as the main reasons for cloud-based migrations.
Software development
Remember the modern consumer habits we discussed earlier? In this era of big data, new data storage techniques are key to success. For example, companies migrate from a Microsoft SQL service to cloud platforms as part of an adaptation to modern data needs. New storage techniques on the cloud provide a solid ground along with operational flexibility. In addition, with cloud migration, companies can quickly move new and existing applications straight to the customers' screens.
The core of operations
Moving data to a cloud platform provides access to all divisions of the company. Especially when multiple channels are combined in the business model, a one-stop data source is highly efficient for multi-channel operations. With strategic planning, data is delivered applicably to the different teams: IT, marketing, or management. Optimized data flow from a one-sourced data channel fuels the operations of each department while providing insights for the management.
Scale-up
For multinational organizations and small startups, on-cloud data provides an opportunity for growth. Customers are used to quick accessibility. When a company has access to behavior analysis, all divisions can drive growth. Also in many countries, data protection is a nationally regulated procedure that should comply with the local regulations. While using third-party data migration support, companies don't need to worry about regulations that are covered by the cloud platform.
What are the different types of data migration?
There are four main data migration types: storage, data, application and business processes.
Storage migration
Exactly as storage sounds - it's the outdated, physical hardware that stores the data. To enhance flexibility and save on operational costs, companies move data from a physical location to modern cloud systems.
Database migration
Based on business needs, databases can be moved completely from one vendor to another. This also takes place with software updates or from one cloud platform to another.
Application Migration
The migration of applications to modern environments is performed from an on-premise environment to an on-cloud application or from one cloud platform to another.
Business migration
Business processes migration usually takes place during management changes and acquisitions. During such processes, there's a need for new tools and movement of data to be accessible for new divisions.
How does application data migration work?
Clean data migration phases include planning, file allocation, migration, and testing.
Data profiling
The initial stage is data profiling and resource assessment. During the process of data profiling companies allocate data location and schema. After finding data in the existing location (database or files,) data should be organized in informative and optimized patterns. In addition, planning takes into consideration the cost and requirements that will be involved. Integrating data into the new platform may involve risks, which are solved with secure transformation methods.
Files migration
Data migration applies to all of your environments. When migrating small or large batches of files, the process should be simple with minimal cost and downtime that can affect business operations.
Schema conversion
Database schema refers to an organization of data in an organization - a blueprint of database hierarchy and relationship between different data groups. While moving data from one source to another one, you need to ensure there is a compatibility between the new platform to support the old blueprint.
Data migration operational suite
After you have ensured that data schema is supported, you can start the actual migration. Without expertise, this process may be complicated. Luckily data migration and operation can take place with fast, self-service applications. There's an opportunity to quickly migrate and deliver data to new or refreshed databases with minimal downtime and without specialized engineering skills.
Testing
Once your DevOps or someone from the QA team has moved the data, testing is necessary to ensure that no valuable information is missing. During the testing phase, you can setup modeling and backtesting data sets, while ensuring data privacy and protection. Testing data transformation can be a lengthy process. Especially because during the migration stage, data is masked and encrypted to avoid sensitive customers' data breaches. A new automated tool gives a fresh perspective to data masking and testing with data refreshment and duplication.
3 Database Migration Challenges
Most digital companies require information systems to support business processes. Secure data migration is a critical element when a company decides to improve operational flow with the new data platform. Moving data from one storage to an online destination without affecting operations sounds easy, but without proper technical support, this process can crush a company of any size. Proper planning is the answer to all data migration challenges.
Databases allocation
For many companies, multinational operations are common. Your company's headquarters may be in the US, while your IT and customer support are in another state or country. Allocating the operational data storage map is the first (and key) step to successful data migration. At a larger scale when acquisitions take place, companies need to define data migration schema from various geographic areas.
Data loss and corruption
Fast data migration is crucial, but the speed must be supported with advanced security with features such as data masking and subsetting. Tested third-party data migration software is crucial for a corruption-free process without valuable data loss.
Secure data protection
It's not a secret that there is an abundance of trolls that would love to get their hands on your data for a decent reward. When moving data from one source to another, it's critical to secure the data. You can encrypt or mask all personal and financial information during data migration.
How can Accelario help migrate a database?
When transferring data, a quick and cost-effective solution can simplify the migration project delivery without specialized and costly expertise. Accelario offers data migration and operation suite, designed to safely deliver data with minimal cost and downtime. First of all, Accelario's automated solution is easy to use and doesn't involve code work. This reduces operational cost and time because anyone can ideally migrate, analyze and test with secured cloud adaptation.
Accelario's solution simplifies, accelerates and ensures secure data migration. Our solution was successfully implemented by clients from various industries, including banking, TV, and software. We currently support on-premises data migration to the cloud platforms while focusing on data Oracle and SQL data operations and migration on Amazon Web Service (AWS) marketplace.
Microsoft SQL Migration
Data migration can truly benefit your customers with a fast platform to support their shopping and service needs. Accelartio's SQL migration automated tool has been proven to dramatically reduce costs and risks while supporting minimal downtime without sacrificing performance. We assist in most secure migration with rapid copying or refreshing data between production and test environments.
Transferring SQL databases to AWS has been proven with high-performance, reliable, cost-effective, cloud computing operations. Amazon EC2 running Microsoft Windows Server is a fast and dependable environment for deploying applications using the Microsoft Web Platform. We can help you with application hosting, website and web-service hosting, data processing, media transcoding, and distributed testing during your data migration.
Oracle Data Operation and Migration
At Accelario, we can help with PaaS and DBaaS utilization. Our rapid copying and refreshing tool between productions and test environments is highly beneficial for your DevOps and QA professionals. Cross-platform features cloud and on-premises operation in any direction with minimal downtime. This solution is much faster and secure than any other solution due to privacy features such as data masking and subsetting. Accelario's Data Suite saves up to 35% of data migration cost and reduces 80% of data migration time.
Now, you have learned all about your stored database migration to your cloud destination. Microsoft SQL and Oracle databases feature different configurations. Accelario supports both foundations with fast, secure and easy to use data migration solutions. It's time to scale your business with on-the-cloud data operations.